Orange you glad we're here to give you some
for all sorts of parties with orange as the main color?
Whether you're planning an
end of the season basketball team party,
a summer citrus inspired birthday,
or a warm fall get together,
orange can brighten up any event!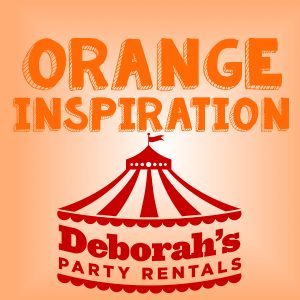 Check out these adorable chocolate covered Oreos made to look like basketballs!
Wouldn't they be the perfect snack in between practicing your free throws with our NEW Basketball Inflatable?
For a healthy snack, make some of these basketball cuties from A Girl and A Gluegun!
If your favorite team has a tiger for a mascot (or if your favorite preschooler has requested a Tiger birthday party), make a few oranges look like this adorable feline.
This fun guy would be excellent entertainment for kids of all ages!
What better way to finish out an orange colored party than with a mouth-watering slice of carrot cake? This recipe looks decadent. If you try the recipe, could you bring us a slice please? 🙂