Classic characters or latest new character on TV?
Underwater, or on land…or sky…or rail?
Pizza or hot dogs?
Ice Cream or Cake?
(Or both!)
So many questions to think about when you're helping your children plan their favorite event of the year:
THEIR BIRTHDAY!
We don't know if your guests are going to prefer pepperoni or cheese pizza, but we can help you choose a fun theme for the party!
In addition to all the characters you'd expect to be popular party themes like Mickey and Nemo (we have those inflatables!), we've also noticed a few other themes as being popular this year, and we're going to take a look at a few over the next few weeks on the blog!
First up…
With the weather transitioning from summer to fall, a camping party set up outdoors couldn't be planned at a better time. Obviously, S'mores would make the perfect snack for a campout, but being a birthday party, a cake is needed as well! Check out the TWO camping birthday cakes made for a double birthday party over at 3 Little Greenwoods:
The TomKat Studio showcased a really well-planned camping party with lots of delicious (and appropriately named) snacks…
Bean Talk has more delicious snacks to share (and free printable labels for you party!)
After your nature walk, the guests will want to see how high they can jump in a woodsy moonwalk…so check out our
Camouflage Moonwalk
to set up for the weekend!
Of course, you'll need invitations so everyone will know where to set up their tents for the night.
MomDot has a free one you can download and print at home!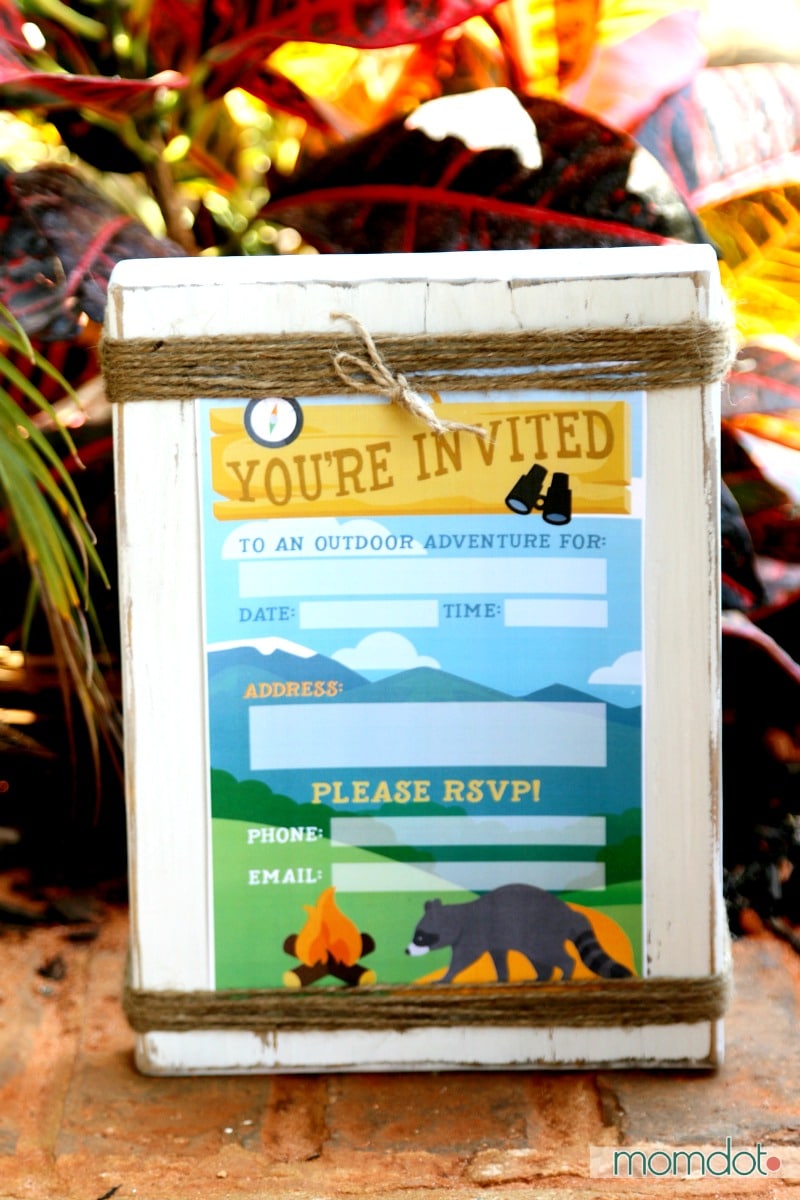 Speaking of tents, we love this idea to help keep sleeping quarters cool in the afternoon and to block the morning sun before the campers start to wake up.
We have the perfect tents that you could use as a shelter for your campers' sleeping tents.
Next in our series of Kids' Birthdays…. Art Party!
Keep an eye out for our ideas on how to plan a colorful party. 😀