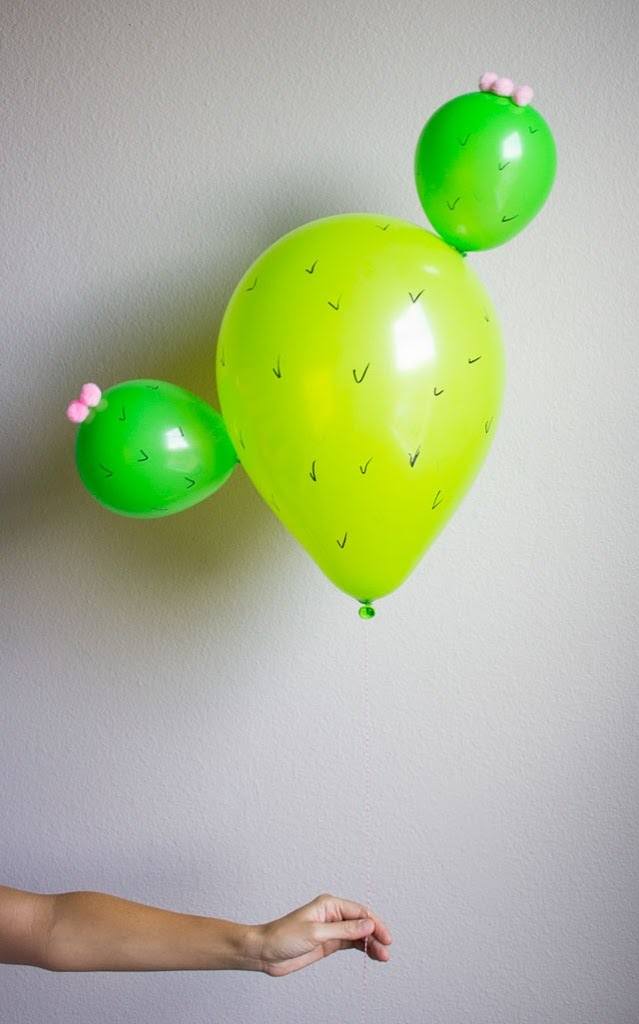 07 Aug

Party Like it's (Taco) Tuesday!

A little while back, we had an Instagram poll asking your favorite type of indoor party. The feedback was so fun to read and share! One favorite was a Taco Party!
Naturally, we decided that would be a party idea to blog about. 🙂
While looking for fun, simple decor, we came across these adorable DIY Cactus balloons. How cute are these? Put together a
few of these
for centerpieces and line them up on a
couple of 6′ tables
with our favorite vinyl skirted table covers (easy to cleanup!) and you have a PERFECT simple Taco Tuesday set-up!
The menu for a Taco Party could be pretty obvious, but we thought it would be fun to find some "out of the box" recipes to go beyond a table full of toppings, chips, and taco shells.
Raise your hand if you've had a Walking Taco at a party or at home for an easy dinner. These look fantastic and simple! A friend of ours makes these by cooking one or two options of meats, setting out everyone's favorite taco toppings, then handing out snack-sized bags of nacho chips (you could even get various flavors for more options!). Everyone opens their bag of chips and fills it with meat, cheese, lettuce, sour cream, salsa, guacamole, beans, you name it! Mix it up with a fork and you have a portable dinner (With no plates to wash!)
While we're talking about portable food…Mexican Style Street Corn would be delicious and check out these adorable
Individual Seven Layer Dip Cups
! We came across them at
spendwithpennies.com
and think they would be the perfect appetizer for guests celebrating with you.
If you decide to make these Churro Cookies, just make sure you give us a call and invite us to the dinner party because we'll be more than happy to sample them for you! 😉
This
Three Ingredient Sparkling Citrus Punch
already has our mouth watering. (By the way, this site has SO many delicious and simple fruity drink recipes that would be great for the entire family!)
Hope you got a couple of fun ideas for your next party! Let us know what you need from us to help make your next event one to remember!